One Million Rosaries
CAN WE COUNT YOU IN?
Will you be a part of the movement in the Diocese of Wheeling-Charleston to pray ONE MILLION ROSARIES FOR VOCATIONS between the Feast of the Assumption on August 15th to the Feast of Our Lady of the Rosary on Oct. 7th?
It's never been done here before but WITH YOUR HELP WE CAN MAKE IT HAPPEN.
"Behind and before every vocation is always the strong and intense prayer of someone: a grandmother, a grandfather, a mother, a father, a faith community…. Vocations are born in prayer and from prayer: and only through prayer can we persevere and bear fruit." – Sister Martha Gomez, R.G.S., Delegate for Consecrated Life in the Diocese of Wheeling-Charleston.
CATHOLIC VOCATIONS include priesthood, religious life, marriage, and single life – callings to join Christ through our Baptism, serving God as we serve others.
ENTER YOUR PLEDGE for the number of rosaries you will pray for vocations.
SHARE this endeavor with their family, friends, and organizations outside of the state, so we will have beautiful souls all over the world praying for increased vocations in our diocese. While rosaries are typically associated with Catholics, non-Catholics pray the rosary as it is recognized as a valid form Christian devotion and mindfulness.
RESOURCES for success! Whether you learned the rosary as a child or just learning as an adult use these resources to help make this popular meditative prayer a part of your devotions.
Apps

Web pages

Children's Resources
CatholicMega – Like its name suggests it has mega offerings – Order of Mass, daily readings, Breviary, reading reflections, interactive Rosary, Stations of the Cross, NABRE Catholic Bible, links to popular Catholic blogs and web sites, pro-life-resources, youth ministry resources, link to the Catechism of the Catholic Church and many prayers.

For Apple: https://apps.apple.com/us/app/catholic-mega-app/id779001906
For Android:
The Holy Rosary app –helps you to pray the Holy Rosary with options to customize the font size of text, listen to the mysteries in audio form and even give your reminder just not to miss the devotion. There are also background pictures and music to help you focus. The voices are clear and the recitation is slow enough to understand what you are praying. The audio Rosary works offline after downloading so you can listen and pray without an internet connection.
For Apple: https://apps.apple.com/us/app/the-holy-rosary/id308942546
For Android:
Amen from the Augustine Institute is a guided meditation app for Scriptures and Catholic prayers including the Rosary. It also has inspiring stories of Saints and peaceful background music.
For Apple: https://apps.apple.com/us/app/amen-catholic-prayer/id1573298413
For Android:
Relevant Radio – shows produced by Relevant Radio are available in live streaming, podcasts, audio and text prayers, daily readings, and Catholic news from all over the world. Downloads available to use offline.
For Apple: https://apps.apple.com/us/app/relevant-radio/id597930318
For Android:
Laudate is one of the original Catholic apps offering Prayer for the Day, Rosary and Chaplets, the New American Bible, Catechism of the Catholic Church, Stations of the Cross, Podcasts and more. Very complete and easy to use but without the trendy graphics.
For Apple: https://apps.apple.com/us/app/laudate-1-free-catholic-app/id499428207
For Android:
For Kindle Fire: https://www.amazon.com/AJ-Laudate/dp/B005YH5R7A/ref=sr_1_1?ie=UTF8&qid=1453952787&sr=8-1&keywords=laudate
God Calls – an app aimed at 16-35 year olds to help reflect on what God is calling you to do. It includes prayers, saints, journal, news, and more.
For Apple: https://apps.apple.com/us/app/godcalls/id1192211305?ls=1
For Android:
iBreviary – It has Office Readings, Morning, Daytime, Evening, and Night prayers. It also includes the Rosary and Daily Mass Readings. The interface is simple and easy to use. Multiple languages are also available.
For Apple: https://apps.apple.com/us/app/ibreviary-ts-plus/id422601705
For Android:
PrayAsYouGo – under the Series heading you will find Rosary Reflections designed for everyone familiar and unfamiliar.
Website and app downloads: https://pray-as-you-go.org
---
---

Scroll down and see the active Intentions and Sanctuary Candle schedule.
Look for available dates and contact the Parish Office
Vacation Bible School 2023
Publications (Our Bulletin)
Weekly Readings
Weekly reading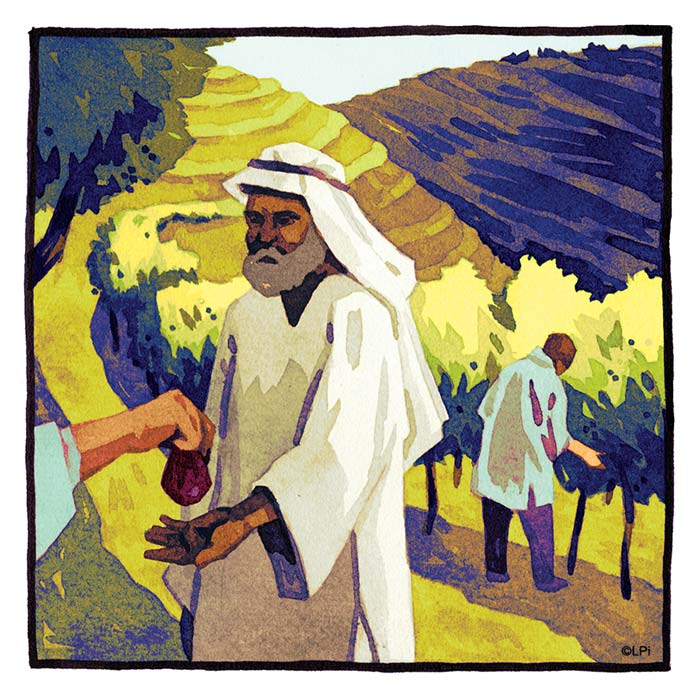 Weekly reading
Readings for the week of September 24, 2023
© Liturgical Publications Inc
Mass Times
Saturdays: 5:00 PM
Sundays: 8:00 AM and 10:00 AM
Monday: 9:00 AM (Chapel)
Tuesday: 9:00 AM (Chapel)
Wednesday: 9:00 AM (Chapel)
7:00 PM: Holy Hour (Church)
Thursday: 9:00 AM (Chapel)
Friday: 9:00 AM (Chapel)

PLEASE NOTE:
Consult "Events Calendar" for services on Holy Days of Obligation.

ALSO,
If we have a funeral, it will take precedence over daily Mass. We invite you to attend the funeral Mass.
Office Hours
Main Church Office:

Mon - Fri = 7AM - 4PM

Food Pantry:
Tuesday and Thursday: - Place orders from 9:00 to 12;00 and pick up by 3:00

Note: Chapel is only open on weekdays